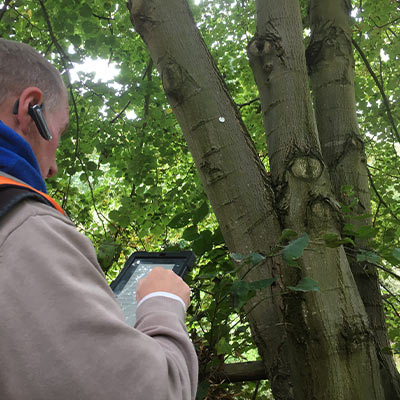 The risks of not doing risk assessments
Throughout the year we must be ready to face stormy weather, summer storms often creating additional havoc when in full leaf adding weight to the branches.
One important issue to highlight relates to rental properties. Many of the properties originated as family homes and trees were managed by the homeowners to ensure the safety of loved ones.
However, we are seeing an increasing number of holiday homes and rental properties in Norfolk where the owners are not present, and trees are not checked or assessed for signs of tree failure or loose branches.
This poses a high risk to the families who are renting or holidaying in these properties.
We cannot stress enough the importance of regular tree assessments, particularly for land or property owners who have a duty of care.
If you are renting a holiday home my advice is to carry out your own visual risk assessment of any trees and report immediately any concerns with loose branches so that a professional risk assessment can be conducted. 
If you have concerns about any property that you own and would like some advice please contact us by e-mail [email protected], or telephone 01603 487447.