Ace Of Spades Consultancy
We offer a full consultancy service for the management and maintenance of trees, and ensure that you get qualified advice on all tree related issues. We do this with the aim to create certainty and reduce risk. This leads to fewer complaints, reduced spending, and avoids unnecessary work.  
For more information about our consultancy services call 01603 487 447 or email [email protected].
A tree survey records important information about trees so that a decision can be made about any action that may be required to protect people and property. In this digital age technology has a part to pay in the assessment. We use a tomograph to fire sound wave impulses through a tree to assess the degree of decay.  Eight points of measurement are selected and soundwaves are fired across the tree stem.
We are qualified to carry out full tree surveys and deliver a report of our findings to BS 5837
Types of report include a basic visual tree assessment report, to tomography and associated tree crown pruning, root damage investigation and resistograph drilling. We provide a range of reports for specific purposes including:
Tree Safety Survey
Structural Damage Tree Reports
Mortgage Reports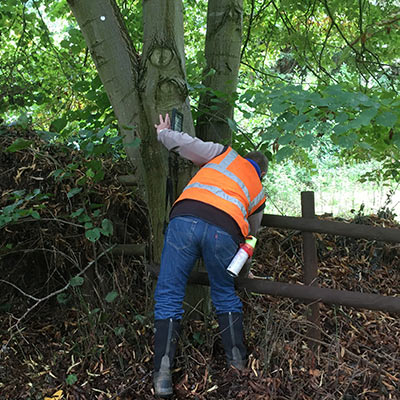 Trees which are situated close to property or on land accessible to the public present a potential risk to safety.
Trees need to be assessed regularly and managed to ensure the risk to harm is kept to a minimum.
Landowners have a duty of care to prevent foreseeable harm from trees on their property and surveys are normally undertaken because the owner or landowner recognises that the tree has the potential to cause damage or injury.
Structural Damage Tree Reports
Trees can cause damage to buildings and structures by their roots causing subsidence or direct damage. Repairs can be costly to property owners and involve increased insurance premiums.
By understanding the root mechanism, trees can exist with minimum conflict to nearby structures such as walls, driveways and building subsidence. We aim to provide reported guidance to ensure a harmonious relationship between the property owner and trees.
Our structural damage report includes:
Site investigations to determine if woody vegetation such as trees and shrubs are contributing to direct or indirect damage to built structures.
Advice on engineered solutions where subsidence is related to vegetation or tree roots.
Possible options including advice on the planting of trees to reduce the likelihood of future damage by tree roots.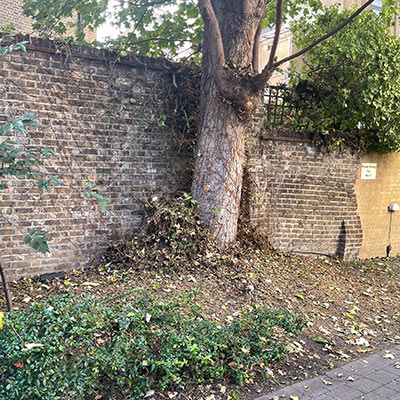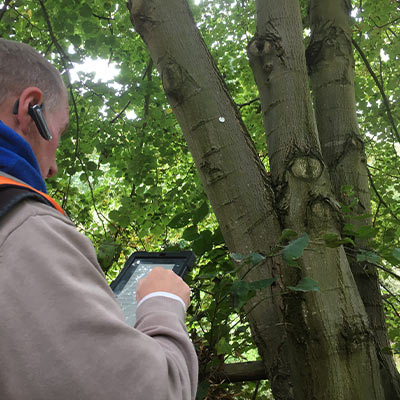 A lender may require a Home Buyers Tree Report as a condition of a mortgage application if the presence of trees or woody vegetation close to the property have been noted in a survey.
A report will give an assessment of the risk of subsidence, direct damage to built structures, and recommendations on immediate and future management.
Tree Planning Application Surveys
A full consultancy service
Under the English planning system, local authorities have a statutory duty to consider the protection and future planting of trees when granting planning permission for proposed development and or demolition.
With our combined knowledge of trees and the planning system we have the expertise to provide a full consultative service. A site meeting with client or developer will determine the feasibility of a proposed development or change of land use using knowledge of BS5837.
This should precede formalised architectural plans where trees may be subsequently found to oppose a development.
A tree planning application survey will include:
Tree survey expertise from the initial design stage, tree management, tree protection plans, and arboricultural method statements to guide the timeline for construction. These are to BS5837:2012 standards.
Expert advice on driveways, foundation design, utilities and pipes within the tree zone.
Planning appeal hearing expertise to present a case to the planning inspectorate.
Tree protection order (TPO) and Conservation area expert guidance in accordance with the Town and Country Planning Act when considering a development.